Overview
The CrownPeak Search G2 CMS Administration Interface enhances the existing search platform by providing a series of self-service, realtime configuration screens, available to customers and partners for management of CrownPeak Search G2 Collections:
CrownPeak Search G2 Collection statistics
CrownPeak Search G2 Collection Crawler settings
For more information about CrownPeak Search G2, please visit the Search G2 Introduction page.
Connector
In order to manage your Search G2 Collections, a new Search G2 Connector is added to the CMS Configuration Settings. For each Search G2 Collection that is managed, a Connetor will be created.
The new CrownPeak Search G2 Connector is available within the CMS via [Settings] [Configuration] [General Search G2]. (Figure 1)
Note: New Connectors are only configurable by CrownPeak Support.
Figure 1 - Search G2 Connector Configuration
Publishing Package Settings
To inform the CMS which Connector should be used for publishing at each workflow state, a Search G2 setting needs to be set in the Publishing Package using [Settings] [Publishing] [Package] (Figure 2).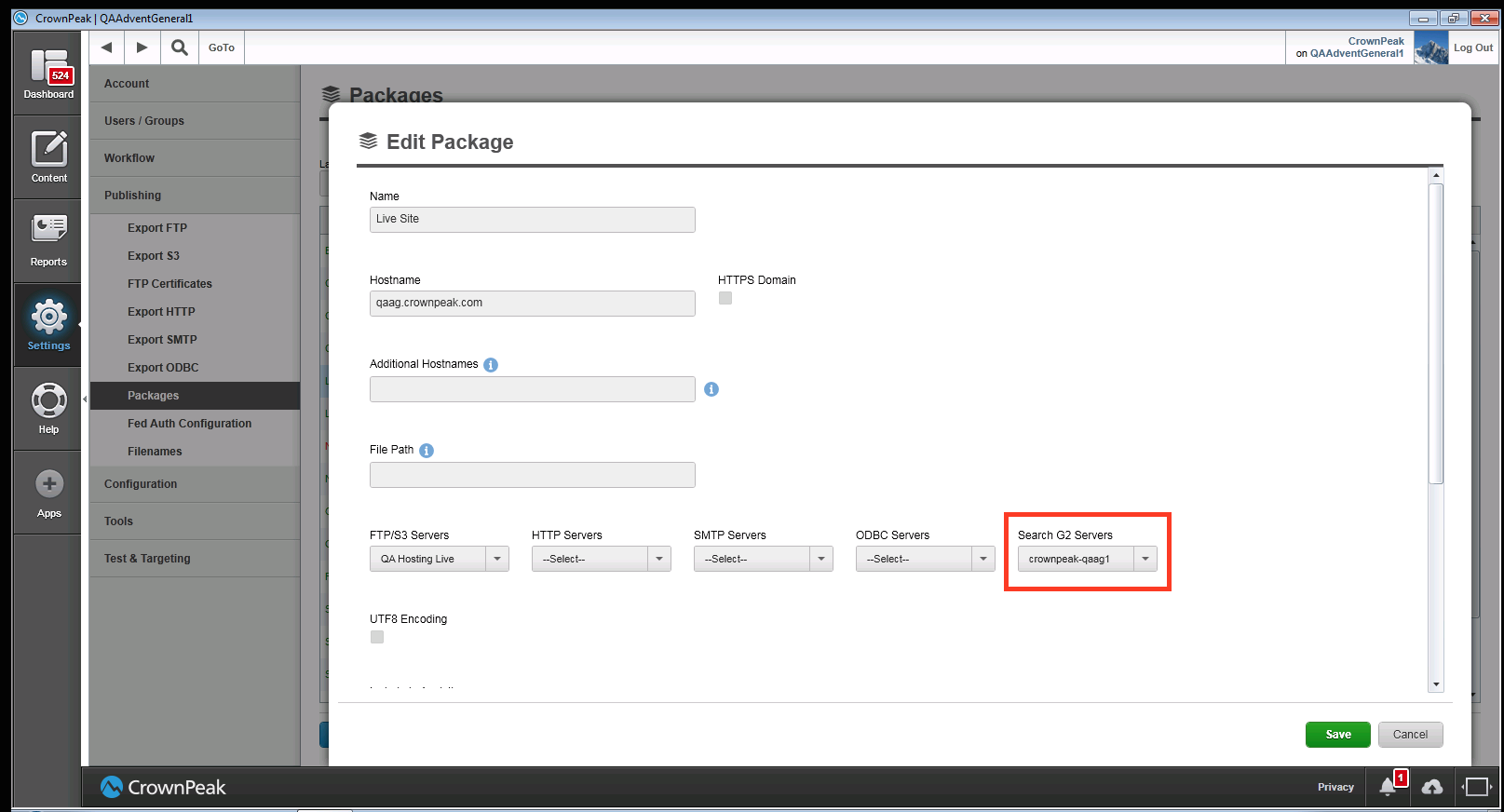 Figure 2 - Search G2 option in the Publishing Package
Collections Administration
Once the Search G2 Connectors have been created in the CMS, the collections can be accessed from [Settings] [Tools] [Search G2] (Figure 3).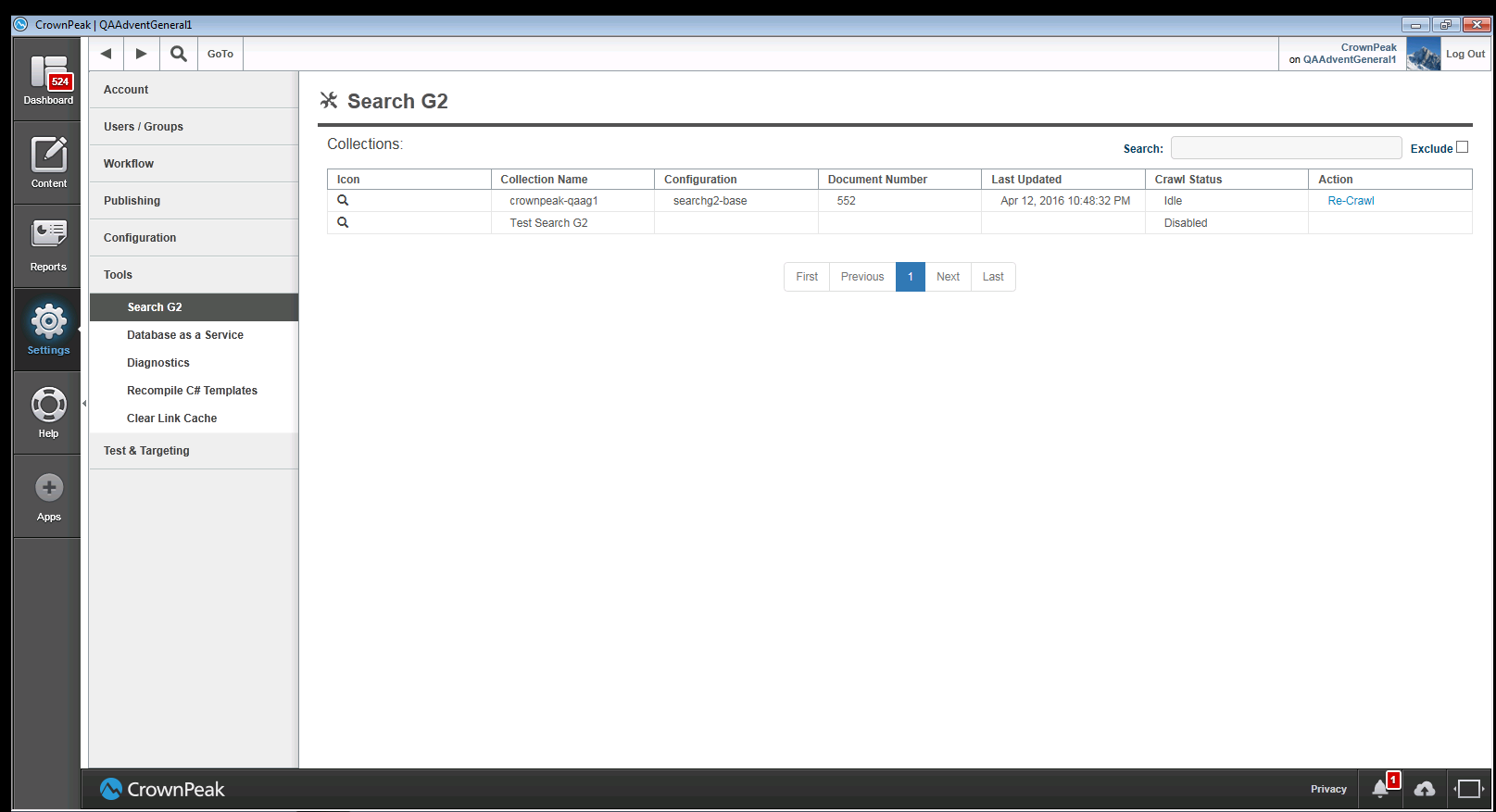 Figure 3 - Search G2 Collection List
Once you have selected one of the colletions, you can view the following information relating to it:
Statistics - Information relating to the CrownPeak Search G2 Collection: Crawler Status; Number of Documents.
Collection Fields - Information relating to all configured fields within the CrownPeak Search G2 Collection.
Crawler Operations (not shown if crawling disabled) - Summary information relating pages returned from the CrownPeak Search G2 Crawler.
Tools (not shown if crawling disabled) - The CrownPeak Search G2 Index & Parse Checker Tools - these are used to view what the CrownPeak Search Crawler sees when parsing a particular page.
Crawl Log (not shown if crawling disabled) - Detailed information relating to the CrownPeak Search G2 Collection's Crawl Database. This shows every page URL that has been crawled, along with the status of the result.
To view the in-depth information, select the collection in the list and choose the corresponding tab of interest (Figure 4).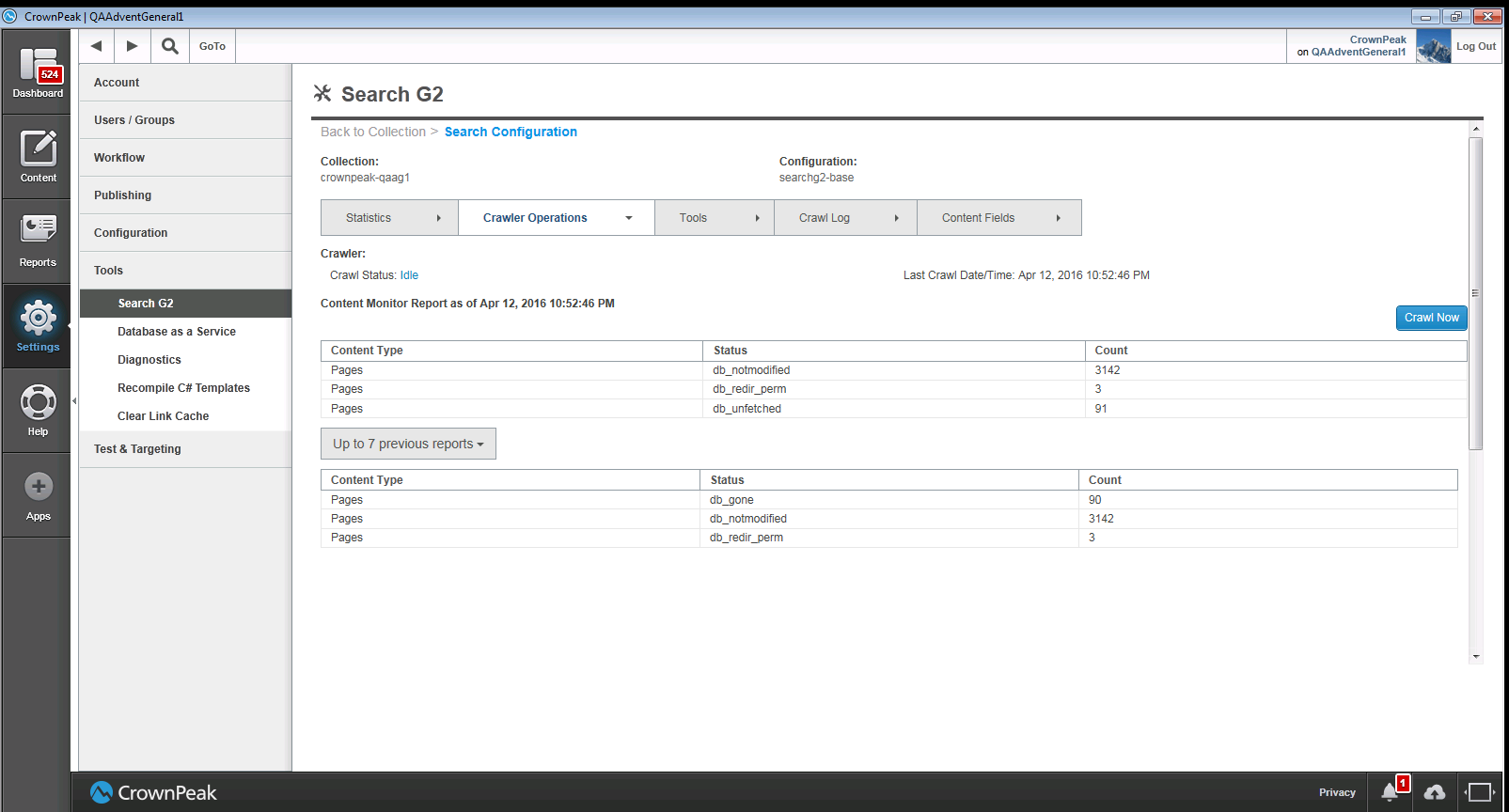 Figure 4 - Search G2 Collection Information